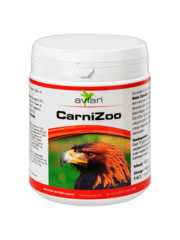 Avian CarniZoo
CarniZoo has been specially developed for zoos and bird parks. Intended for carnivorous animals such as birds of prey, felines, bears, wolves and reptiles.
€14,50 Incl. tax
€11,98 Excl. tax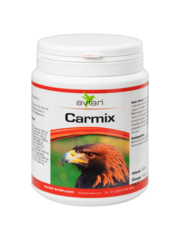 Avian Carmix
Carmix is ​​an excellent composition in order to add to the carry food animals such as e.g. mealworms. Add some Carmix to your mealworms, buffalo and possibly crickets. Sprinkle the provision of food animals.
€15,50 Incl. tax
€12,81 Excl. tax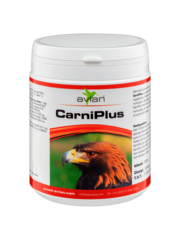 Avian CarniPlus (500g)
CarniPlus is used when a lot of carcass is being fed. In that case there is already a lot of calcium in the diet and the animals need less.
€15,95 Incl. tax
€13,18 Excl. tax