Aves
Through years of intensive contact with bird breeders, zoos and scientific institutions, Avesproduct is able to provide versatile, practical and objective information. Aves products have been used with great success since 1976, thanks to good service and professional guidance.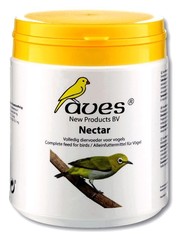 Aves Nectar (500g)
Complete and water soluble diet for Leafbirds, White eyes, Sugar birds, Honey creepers, Tanagers, Flower piercers, Chlorophonia, Swiftparrots and other nectar drinking birds. Sunbirds and Hummingbirds should be fed with Sunhun.
€14,99 Incl. tax
€12,39 Excl. tax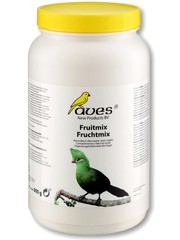 Aves Fruitmix
Fruitmix is a Premix for the preparation of a complete food for fruit-eating birds. Low iron content of 40 mg per kg, which meets the current thinking in order to prevent iron overload in birds listed.
€9,95 Incl. tax
€8,22 Excl. tax