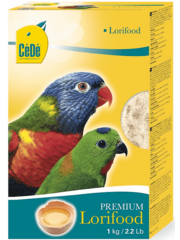 Cede LoriFood
Cede Lory Food is a complete food for all kinds of lorikeets, hanging parrots and fig. The processing of whole eggs Cede ® is unique! Egg protein is good for birds recordable and best utilized source of animal protein.
€8,99 Incl. tax
€7,43 Excl. tax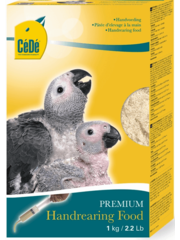 Cede Handrearing (1 kg)
CeDe is produced from fresh farm eggs which are processed into egg crumb using a sophisticated baking process. This egg crumb is unique and constitutes the basis of all CeDe products.
CeDe provides the necessary nutritional supplements that are not ...
€10,99 Incl. tax
€9,08 Excl. tax