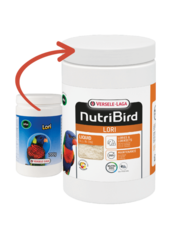 Nutribird Lori
Nutribird Lori contains all the nutritional elements that lories and fig parrots find in flowers in the country. Therefore, with Lori, it is much easier to keep these magnificent birds and to obtain good breeding results.
€11,47 Incl. tax
€9,48 Excl. tax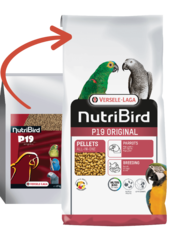 Nutribird P19 Original (10 kg)
A balanced complete breeding food for parrots. Pellets with a scientifically approved composition, based on selected grains, fresh fruit and peanuts. Completely consumable, no losses. Contains Florastimul.
€48,95 Incl. tax
€40,45 Excl. tax