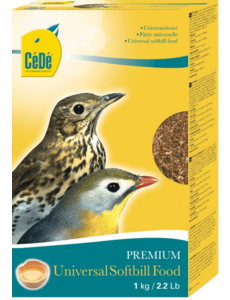 Cede Universal Softbill Food
Parrot Finches require animal proteins in the form of insects during breeding and while raising their young. CéDé Universal Food is a food supplement for fruit and insects eating birds and consist of vegetable and animal protein (among other; insects...
€5,39 Incl. tax
€4,45 Excl. tax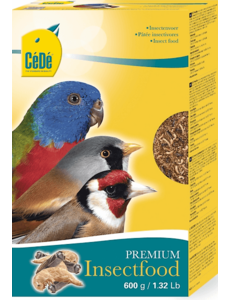 Cede Insects enter with Honey & Berries
Insects Enter Honey & Berries, as main power for insectivores and as supplementary feeding during breeding. Suitable for use with all types of birds.
€11,25 Incl. tax
€9,30 Excl. tax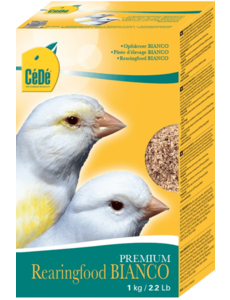 Cede Bianco Rearing food
CéDé® BIANCO rearing food is a supplement feed for white, light coloured and mosaic canaries. Coloration of the feathers must be avoided for these species of birds.
€5,39 Incl. tax
€4,45 Excl. tax