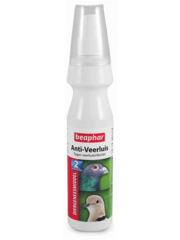 Beaphar Anti-feather lice Pigeon (150 ml)
Fight pests such as red mites, mosquitoes and other flying insects to birds. Anti-feather lice Pigeon is a veterinary medicine against insects such as feather lice, mites and fleas on birds.
€9,74 Incl. tax
€8,94 Excl. tax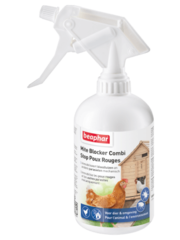 Beaphar Mite Blocker Combi (500ml)
Mite Blocker Combi is suitable for aviary birds and fowl-like animals such as ornamental chickens, quail and their environment. The spray immobilizes blood lice, mites, lice, ticks and other parasites, works directly and protects animals and the environme
€11,95 Incl. tax
€9,88 Excl. tax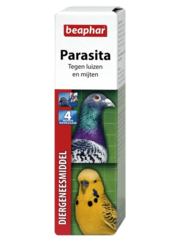 Beaphar Parasita (50ml)
To combat lice, mites, blood- and shaft mites on birds. Lice and mites cause great stress among the birds.
€8,95 Incl. tax
€8,21 Excl. tax