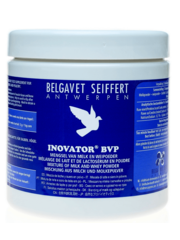 BelgaVet Inovator BVP (200g)
Water-soluble mixture of vitamins and amino acids. Promotes the development of muscle tissue and bone structure in young pigeons. A good basis to start and helps to prevent a dip after weaning.
€14,50 Incl. tax
€13,30 Excl. tax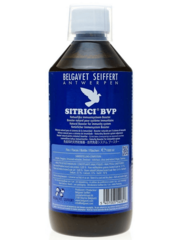 BelgaVet Sitrici BVP (1 ltr)
Thanks to the addition of natural citrus seed extracts, oregano and artichok, SITRICI® BVP keeps your pigeons away from all ailments, such as growth of bacteria, fungi and parasites.
€24,95 Incl. tax
€22,89 Excl. tax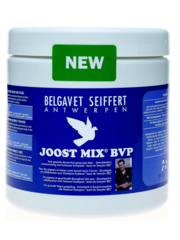 BelgaVet Joost mix BVP (400g)
With this extensive buffet of natural ingredients, this mix is the ideal balanced composition to keep your pigeons healthy and in top condition all year round.
€19,50 Incl. tax
€17,89 Excl. tax