Avian
Avian was founded to develop and provide scientific nutritional supplements that are proven to promote health. In recent years, they have mainly distinguished themselves in Nectars for nectar-eating birds. But also our vitamins, minerals, amino acid blends are widely used to support the health of our birds, not to mention the eggfood.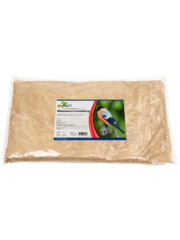 Avian Mealworm feed
Avian Mealworm feed substrate is a food for food animals such as mealworms, morios, crickets and buffaloes. It gives feed animals an extra 'boost', it increases the nutritional value of your feed animals before they are given to birds.
€12,50 Incl. tax
€10,33 Excl. tax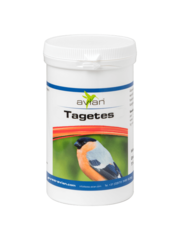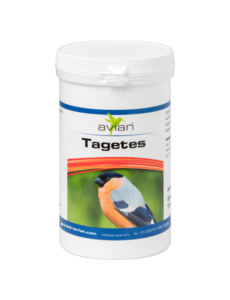 Avian Tagetes
Avian Tagetes is used for the intensification of colored birds. To achieve an optimal color effect, you provide a small amount of Tagetes throughout the year.
€17,50 Incl. tax
€14,46 Excl. tax
Avian Wheat Germ Oil
Wheat germ oil is extracted from germinating wheat grains, which contain 13% oil. The oil contains many components that also occur in the human body and is therefore an excellent nutritional supplement, good for the blood circulation and nervous system.
€7,25 Incl. tax
€5,99 Excl. tax