Avian
Avian was founded to develop and provide scientific nutritional supplements that are proven to promote health. In recent years, they have mainly distinguished themselves in Nectars for nectar-eating birds. But also our vitamins, minerals, amino acid blends are widely used to support the health of our birds, not to mention the eggfood.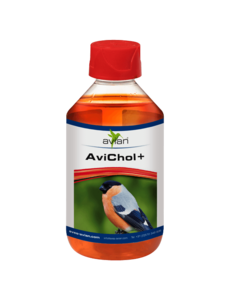 Avian AviChol
Methionine and choline are essential sulfur amino acids protect the liver and kidneys, prevent the movement of fat to the liver and deal with that fat is transported to cells, something essential to the proper functioning of the nervous system.
€9,75 Incl. tax
€8,06 Excl. tax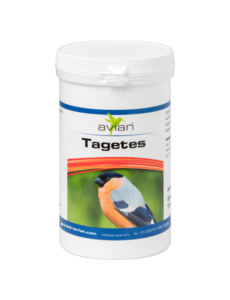 Avian Tagetes
Avian Tagetes is used for the intensification of colored birds. To achieve an optimal color effect, you provide a small amount of Tagetes throughout the year.
€17,50 Incl. tax
€14,46 Excl. tax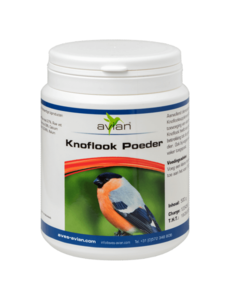 Avian Garlic with Vitamin B complex
Avian Garlic with Vitamin B complex is a highly concentrated garlic preparation that purifies blood, inhibits coccidiosis and favours blood pressure.
€10,95 Incl. tax
€9,05 Excl. tax