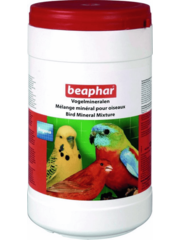 Beaphar Bird Minerals 1.25 kg
Minerals bird is especially suitable for cage and aviary birds. Lime, phosphorus and fine oyster shells provide a well developed bone structure. The other minerals are added through natural seaweed.
€4,95 Incl. tax
€4,54 Excl. tax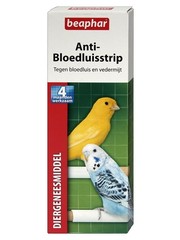 Beaphar Anti-Mite strip
Anti-Mite strip used against mites and feather mites in cage and aviary birds. Mite and feather mites are birds not only difficult, but also harmful to their health.
€7,20 Incl. tax
€6,61 Excl. tax