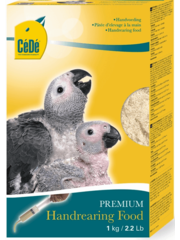 Cede Handrearing (1 kg)
CeDe is produced from fresh farm eggs which are processed into egg crumb using a sophisticated baking process. This egg crumb is unique and constitutes the basis of all CeDe products.
CeDe provides the necessary nutritional supplements that are not ...
€10,99 Incl. tax
€9,08 Excl. tax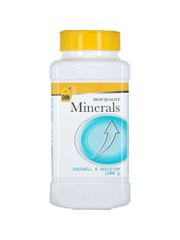 Cede Bird Minerals
Cede® Bird Minerals with Sharp Stomach Grit. Cede® Bird Minerals provide the requirement of the masselements calcium and phosphate for seed eaters. These are important for the structure and maintenance of the skeletonand the quality of the eggshell. ...
€4,05 Incl. tax
€3,35 Excl. tax