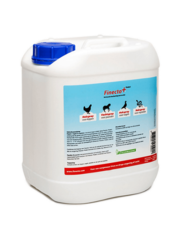 Finecto Plus (5 ltr)
Finecto-plus is a 100% natural product that the life cycle of lice and mites interrupts. The operation is based on a unique, patented formula with a mechanical, hygroscopic and resistant force on blood lice, mosquitoes and other insects.
€85,95 Incl. tax
€71,03 Excl. tax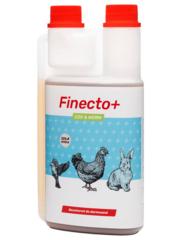 Finecto+ Cox & Worm
Finecto+ Cox & Worm inhibits the development of intestinal parasites and supports the natural immune system of the animals. In addition, Finendo+ Cox & Worm optimizes intestinal health. It is 100% natural.
€18,58 Incl. tax
€17,05 Excl. tax