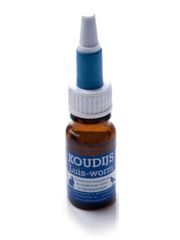 Koudijs Luis-Worm (10 ml)
Drops for the treatment and prevention of lice, mite and worm problems in ornamental and bird birds, chickens and chickens, parrots, hobby pigeons and hunting birds.
€8,50 Incl. tax
€7,80 Excl. tax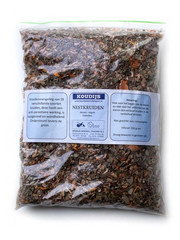 Koudijs Nest herbs
Herbal mixture of 18 different types of herbs, this has an anti-parasitic effect, is restful and wound healing. Also support growth.
€7,95 Incl. tax
€7,29 Excl. tax