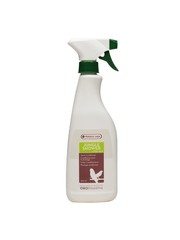 Oropharma Jungle Shower (500 ml)
Oropharma Jungle Shower is a spray with aloe vera for glossy plumage and a healthy skin. This care product cleans the feathers, restores the balance of moisture of the skin and feathers, limits the loss of feather dust and helps to keep the skin heal...
€13,50 Incl. tax
€11,16 Excl. tax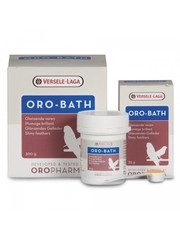 Oropharma Oro-Bath
Oropharma Oro-Bath is a special bath salts care product for glossy plumage. It makes feathers more supple, keeps the feet and skin free from scaling and ensures glossy feathers. Oro-Bath has a relaxing function on the muscles and cleans the skin and ...
€4,65 Incl. tax
€3,84 Excl. tax