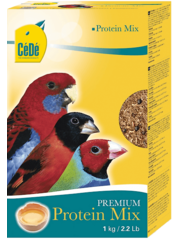 Cede Protein mix (1 kg)
CeDe Protein Mix is ​​a supplementary food for birds. The processing of whole eggs makes CeDe unique! Egg protein is an easily absorbable birds and the best absorbable source of animal protein. CeDe Protein Mix is ​​very rich in protein (22%).
€5,90 Incl. tax
€4,88 Excl. tax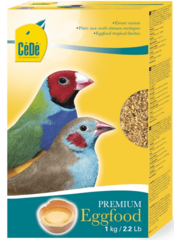 Cede Eggfood for Tropical Birds
CéDé mix for tropical birds is a breeding and condition food for seed-eating tropical birds. It has been carefully composed of various animal proteins (including egg protein and dried insects) and all necessary vitamins and minerals.
€5,29 Incl. tax
€4,37 Excl. tax