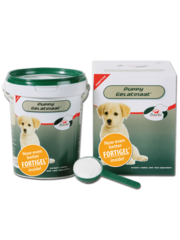 PrimeVal Puppy Gelatinaat
PrimeVal Puppy Gelatinaat is a unique nutritional supplement for the joints of your growing puppy up to at least one year. It ensures that sufficient essential nutrients are present during growth for good bone and cartilage development.
€23,49 Incl. tax
€19,41 Excl. tax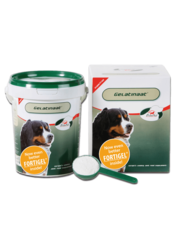 PrimeVal Osteoarthritis Gelatinate
Primeval Gelatinate ® is the food supplement for your dog. Primeval Gelatinate ® is active in the bone (bone density and fractures), ligaments and tendons (strain), nails (cracks) and hair; so in fact in the entire dog!
€27,50 Incl. tax
€22,73 Excl. tax