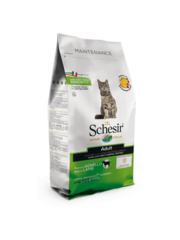 Schesir Maintenance with Lamb
Schesir Dry Line is formulated with natural ingredients* with the addition of vitamins and minerals to support the nutritional needs of cats of all breeds, at every stage of their lives, while maintaining their wellbeing.
€3,79 Incl. tax
€3,13 Excl. tax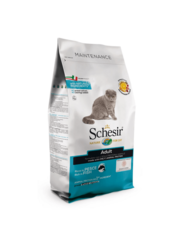 Schesir Maintenance with Fish
Schesir is an Italian brand that offers both dry and wet food for dogs and cats. Only natural ingredients are used and it contains no artificial preservatives or colorants.
€3,79 Incl. tax
€3,13 Excl. tax