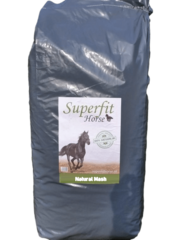 Superfit Horse Natural Mash (10 kg)
Superfit Horse Natural Mash. The perfect combination of bran and alfalfa meal makes this product excellent for all horses. Why did we choose this combination? First of all, bran contributes to a good digestion and is also rich in minerals.
€16,99 Incl. tax
€15,59 Excl. tax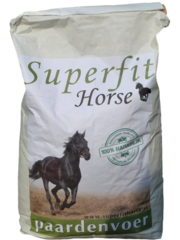 Superfit Horse Horse feed (Balancer)
A horse is a roughage digester, so sufficient good hay is the basis of the horse ration. Due to the one-sided roughage that we have at our disposal, it is important to supplement these shortages. And for that we have developed Superfit Horse.
€34,99 Incl. tax
€28,92 Excl. tax