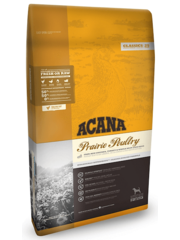 Acana Classics Prairie Poultry
Acana Classics Prairie Poultry is a tasty food for your dog. The food is made from the meat of free range chickens and turkeys and contains meat proteins and Omega 3 fatty acids that support your dog's condition.
€49,95 Incl. tax
€41,28 Excl. tax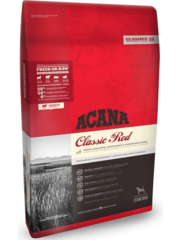 Acana Classics Classic Red
Acana Classic Red is prepared from grass-fed lamb, angus beef, and yorkshire pork, supplied fresh or raw in Whole Prey ™ proportions daily to fully feed your dog.
€56,50 Incl. tax
€46,69 Excl. tax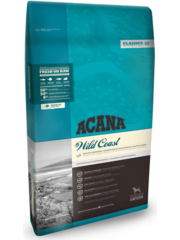 Acana Classics Classic Wild Coast
Acana Wild Coast bereid met duurzaam gevangen vis, gevangen vis, gevangen bij North Vancouver Island en vervoerd naar onze keuken vers en heel, en daardoor rijk aan natuurlijke voedingsstoffen en smaak.
€57,95 Incl. tax
€47,89 Excl. tax