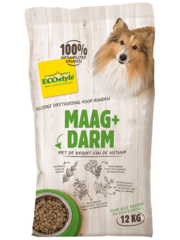 Ecostyle Stomach and Intestines
Stomach + Intestine contains no less than 10 percent herbs. These herbs have been specially selected for dogs with poor digestion. Marshmallow Root and Rosemary are two examples of herbs in Stomach + Intestines.
€49,95 Incl. tax
€41,28 Excl. tax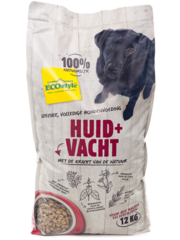 Ecostyle Skin and Coat
Skin and coat nutrition with highly digestible ingredients that actively support digestion. Residues are then left out. The dog maintains a beautiful and healthy skin and coat. For a happy and active dog!
€49,95 Incl. tax
€41,28 Excl. tax