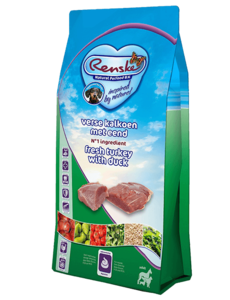 Renske Adult Duck and Turkey
A complete diet with fresh turkey & duck as main ingredients. For a healthy immune system. For firm and regular stools. Very tasty chunk .
€59,95 Incl. tax
€49,55 Excl. tax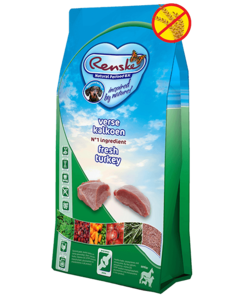 Renske Senior Turkey
Renske Senior Turkey is suitable for older dogs with a hypersensitivity to cereals. For healthy teeth, strong bones and strong joints. Also contains glucosamine and chondrointine.
€59,50 Incl. tax
€49,17 Excl. tax