Beaphar FiproTec
Drops against ticks & fleas with Fipronil Drops against ticks & fleas in handy pipette. It is a Fipronil spot-on solution for dogs. Suitable for dogs from 2 months and 2 kg body weight.
€16,45 Incl. tax
€15,09 Excl. tax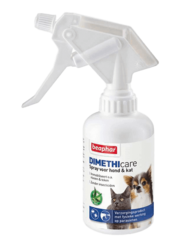 Beaphar Dimethicare Spray for Dogs and Cats
Dimethicare Spray is a care product for dogs and cats from 12 weeks. The Duo-Complex of caring Aloe Vera and dimethicon immobilizes ticks, fleas and other parasites such as mosquitoes, mites and lice in a purely physical way.
€8,95 Incl. tax
€7,40 Excl. tax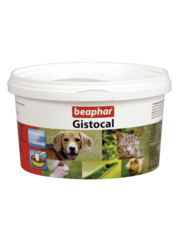 Beaphar Gistocal
Gistocal stimulates the growth and vitality of young animals and helps increase resistance to illness. It helps maintain the health of a full grown animal and prevents premature aging. Gistocal also prevents poor skin condition.
€6,95 Incl. tax
€5,74 Excl. tax