Orlux Beo patee (1 kg)
€

5,95

Incl. tax€4,92 Excl. tax

Orlux Beo patee is a complete diet for large fruit-eating birds, as e.g. mynahs. This patee has a high nutritional value by adding 100 % pure and natural honey. Beo patee is based on a fruit mixture that contains apricots, pineapple and raisins. This...
Read more
Information about the product:
Orlux Beo patee

Complete feed for large fruit-eating birds.
Balanced universal feed with all nutrients your birds need.
With 15% fruit mix, containing apricots, pineapple, papaya and raisins.
Moistened with 100% natural honey.
High nutritional value and a very good ingestion.
Low iron:   Low iron content (< 100 ppm)
Composition:
Bakery products, vegetable protein extracts, cereals, oils and fats, fruit, seeds, honey, minerals, derivatives of vegetable origin, various sugars
Analytical constituents:
Protein 14.00%, Fat content 17.00%, Crude fibre 3.50%, Crude ash 6.00%, Calcium 1.40%, Phosphorus 0.75%, Lysine 0.70%, Methionine 0.30%, Threonine 0.50%, Tryptophan 0.15%, Cystine 0.25%
Additives/kg-Nutritional additives:
Vitamin A 10040 IU, β-carotene 5.50 mg, Vitamin D3 1350 IU, Vitamin E 205 mg, Vitamin K3 2.3 mg, Vitamin B1 5.50 mg, Vitamin B2 12 mg, Calcium D-pantothenate 15 mg, Vitamin B6 4.5 mg, Vitamin B12 0.02 mg, Niacin 53 mg, Vitamin C 52 mg, Choline chloride 1500 mg, Folic acid 0.98 mg, Biotin 0.16 mg, 3b202 (iodine) 2.5 mg, E4 (copper) 12 mg, E5 (manganese) 122 mg, 3b605 (zinc) 118 mg, E8 (selenium) 0.24 mg

Directions for use:
Ready to use. Provide freely throughout the year. Refresh regularly.
Tips:
Supplement with fresh fruits.


About Us:
Versele-Laga has been active for more than 50 years already in the world of bird nutrition. For over 20 years Orlux has been owned by Versele-Laga. Orlux is a leading brand as far as eggfood, softbill food, care- and health products are concerned. The various specialities for fruit- and insect-eating birds, but also the equally matched and scientifically well-balanced eggfoods make Orlux a byword for birdnfanciers all over the world.

For keeping and breeding of seed eating birds, it's not enough to feed them with seeds only. Ifn you want to keep birds in a perfect condition and obtain excellent breeding results with them, it's absolutely necessary to add eggfood to their daily ration. 

Different softbill food for each species of frugi- and insectivorous birds have been developed in cooperation with important bird importers and breeders of all Europe. Thanks to this diet, which has been especially adjusted to the needs of these birds, it is absolutely possible to keep and breed almost all fruit- and insect-eating birds. It's a fact that a good diet makes the birds less sensitive for all kinds of illnesses.

Beside these products, Orlux has also a complete range of mineral supplements. The Orlux Mineral Line has been specially developed for all types of birds.

Nutrition is of crucial importance in the world of bird fanciers. The successful keeping and breeding of birds will stand or fall by it. All the products of the Orlux range result from a long and intensive collaboration between science and practice. This is why Orlux guarantees an excellent quality and contributes in this way to the pleasure of all bird fanciers.

In this brochure, we pay special attention to the scientific and practical side of the matter; if you should have further questions after having read through this detailed information, our team of scientists will be happy to assist you in solving your problems.

We wish you a lot of reading pleasure!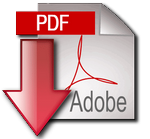 Download the brochure here.
Beo patee is available in:

         1 kg │ 25 kg