Orlux Gold patee Canaries Profi (25 kg)
€

73,75

Incl. tax€60,95 Excl. tax

Orlux Gold patee canaries Profi is a ready-for-use eggfood for canaries, tropical and European finches. It is also a well-accepted titbit for pet birds. Gold patee canaries Profi has a high nutritional value by adding 100 % pure and natural honey.
Read more
Information about the product:
Orlux Gold Patee Canary Profi

Ready-to-use egg food for Canaries, Tropical and European birds
Indispensable during cultivation, but also the rest of the year it is a source of extra nutrients.
Ready to use, does not need to be refreshed daily.
Advantage packaging for large consumers.
Composition:
Egg and egg products, bakery products, vegetable protein extracts, oils and fats, grains, sugars, honey, minerals, seeds.

Analytical constituents:
Protein 16.5%, fat content 16%, crude fiber 1.5%, crude ash 4.5%.
Additives/Kg:
Nutritional Additives:
Vitamin A 31000 IU, Vitamin D3 1600 IU, Vitamin E 245 mg, Vitamin C 75 mg, E1 (iron) 50 mg, 3b202 (iodine) 2 mg, E4 (copper) 10 mg, 3b502 (manganese) 100 mg , 3b603 (zinc) 97 mg, E8 (selenium) 0.2 mg.

Directions for use:
During the breeding period and the moult to be given daily at will, otherwise three times a week. Can be given pure for several days. Change daily if sprouting seeds, fruit and/or vegetables are added.
About Orlux:
Versele-Laga has been active in the world of bird nutrition for more than 50 years. Orlux has been part of Versele-Laga for more than 20 years. Orlux is a leader in the market for egg and soft foods, care and health products. The various specialties for fruit- and insect-eating birds, but also the balanced and scientifically balanced egg foods make Orlux a household name among bird lovers all over the world.
To keep and breed seed-eating birds, it is not enough to feed them only with seed. To keep the birds in optimal condition and also to achieve good breeding results with them, a supplement to the daily ration with egg food is absolutely necessary.
In collaboration with important bird traders and breeders from all over Europe, the different soft foods were adapted to all types of fruit- and insect-eating birds. Thanks to these feeds, which are specially adapted to the needs of these birds, it is possible to keep and breed all fruit- and insect-eating birds. After all, a good diet makes the birds less susceptible to all kinds of diseases.
Orlux also has a full range of mineral supplements: the Orlux Mineral Line has been specially developed for all bird species.
Nutrition is therefore of crucial importance in the bird hobby. Successful keeping and breeding of birds stands or falls with it. All products from the Orlux range are the result of a long and intense collaboration between science and practice. Orlux therefore guarantees you excellent quality and thus contributes to the enjoyment of your birding hobby.
This brochure pays extensive attention to both the scientific and the practical side of the matter; If you still have questions despite this extensive information, the Orlux team of scientists will be happy to help you on your way to solving your problem.
We wish you a lot of reading pleasure!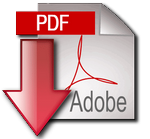 Download the brochure here.
Orlux Profi Gold Patee Canary is available in:
                                                      25 kg