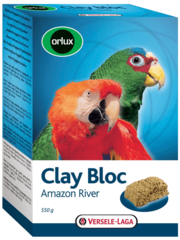 Orlux Clay Bloc Amazon River
Pickstone Clay Bloc Amazon River on the basis of clay, administers minerals and trace elements; specially suitable for large parakeets and parrots.
€2,95 Incl. tax
€2,44 Excl. tax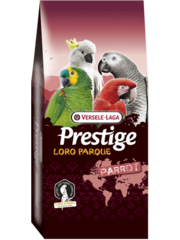 Versele-Laga Amazon Parrot Loro Parque Mix (15 kg)
Amazon Parrot Loro Parque Mix is an enriched seed mixture with extra food elements, specially made for all South-American parrots such as amazons, pionusses, caiques, small macaws and large aratingas.
€38,95 Incl. tax
€32,19 Excl. tax