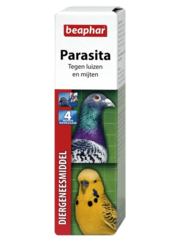 Beaphar Parasita (50ml)
To combat lice, mites, blood- and shaft mites on birds. Lice and mites cause great stress among the birds.
€8,95 Incl. tax
€8,21 Excl. tax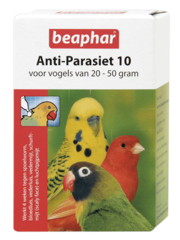 Beaphar Anti-Parasite Spot-On for Small Birds
A convenient spot-on treatment for small birds such as canaries and budgies. This approved veterinary preparation contains ivermectin and comes in convenient pre-diluted pipettes for ease of use. Simply squeeze the contents of the pipette onto the ba...
€4,99 Incl. tax
€4,58 Excl. tax