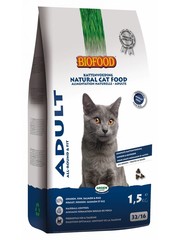 Biofood NCF Adult Fit
Complete natural cat food developed for adult cats. Supports dentures, skin and fur and the natural defenses and reduces hairball formation. Wheat-free. High acceptance and digestibility.
€12,95 Incl. tax
€10,70 Excl. tax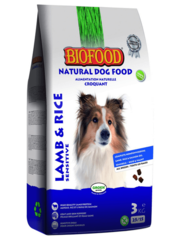 Biofood Lamb and Rice (12,5 kg)
BIOFOOD Lamb Rice is a complete highly digestible, natural and very tasty dog ​​food specially developed for sensitive dogs with eg skin and coat problems.
€38,95 Incl. tax
€32,19 Excl. tax