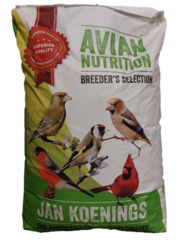 Koenings Red Crossbill (17,5 kg)
Red Crossbills: Here is the basic bullfinch mix which added extra buckwheat, striped sunflower seeds, saffloorpitten, white sunflower seeds, hulled oats and various tree seeds including Aleppo.
€69,95 Incl. tax
€57,81 Excl. tax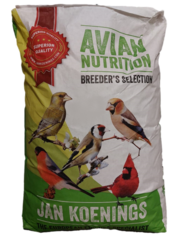 Koenings European Goldfinch-Siskin no. 3 (17,5 kg)
European Goldfinch-siskins mixture No. 3 is particularly suitable for the mixed aviary with European birds such as the European goldfinches, siskins, redpolls, etc. It is a mix of the European Goldfinch-Siskins mixture No. 1 and No. 2.
€44,95 Incl. tax
€37,15 Excl. tax