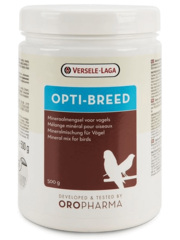 Oropharma Opti-Breed (500 g)
Complementary feed for birds. Oropharma Opti-Breed is a well-balanced blend of amino acids, vitamins, minerals, trace elements, Florastimul® and L-carnitine. This dietary supplement is administrated for good growth.
€10,75 Incl. tax
€8,88 Excl. tax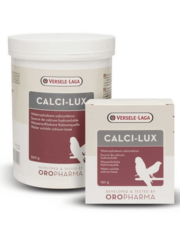 Oropharma Calci-Lux
Calci-Lux is a high quality, water soluble source of calcium and is administrated for good egg shell formation, for good skeletal development in young birds, during the breeding season to prevent egg-binding and in cases of calcium deficiency.
€8,95 Incl. tax
€7,40 Excl. tax