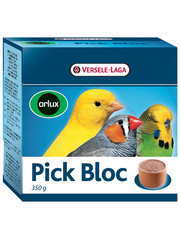 Orlux Pick bloc
Pick Bloc is a balanced combination of different types of grit, sea corals, stomach grit and redstone. Specially suitable for canaries, tropical and European finches, budgies and large parakeets, exotic pigeons and fancy fowl.
€2,70 Incl. tax
€2,23 Excl. tax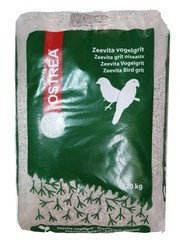 Ostrea Bird Grit (20 kg)
The addition of grit is important for many species of birds housed in cages or aviaries. Birds need minerals and other nutritional building blocks in addition to their normal feed.
€13,95 Incl. tax
€11,53 Excl. tax