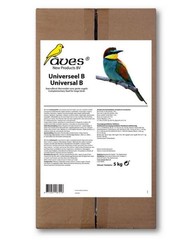 Aves Universal B (5 kg)
Aves Universal B is a premix for making a complete feed for large insectivorous birds. This product contains all essential vitamins, minerals and trace elements.
€97,50 Incl. tax
€80,58 Excl. tax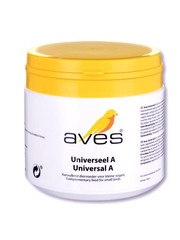 Aves Universal A
Aves Universeel A is a supplementary feed that can be used to make a complete feed for small insectivorous birds.
€8,25 Incl. tax
€6,82 Excl. tax