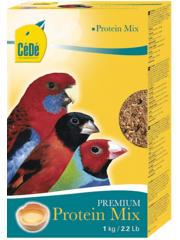 Cede Protein mix (1 kg)
CeDe Protein Mix is ​​a supplementary food for birds. The processing of whole eggs makes CeDe unique! Egg protein is an easily absorbable birds and the best absorbable source of animal protein. CeDe Protein Mix is ​​very rich in protein (22%).
€5,90 Incl. tax
€4,88 Excl. tax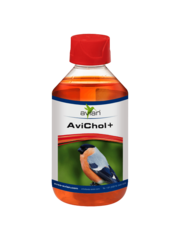 Avian AviChol
Methionine and choline are essential sulfur amino acids protect the liver and kidneys, prevent the movement of fat to the liver and deal with that fat is transported to cells, something essential to the proper functioning of the nervous system.
€9,75 Incl. tax
€8,06 Excl. tax