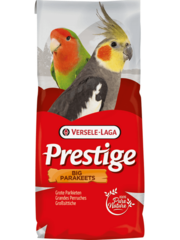 Versele-Laga Prestige Big Parakeets Standard
Basic quality seeds mixture for big Parakeets and Parrotlets. Basic quality seed mixture for big Parakeets. Specially suitable for the largest species and also for smaller Parrots.
€29,95 Incl. tax
€24,75 Excl. tax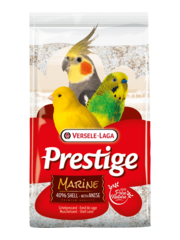 Versele-Laga White Shell sand (25 kg)
Shell sand white. High temperature sterilized. Refreshing scent, does not dust and is environmentally friendly. For optimum hygiene, change once or twice a week.
€7,55 Incl. tax
€6,24 Excl. tax