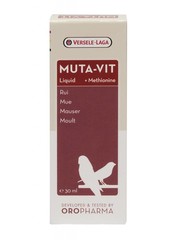 Oropharma Muta-Vit Liquid (30 ml)
Complementary feed for birds. Oropharma Muta-Vit Liquid is a liquid mixture of vitamins and amino acids enriched with methionine and cysteine. This product is especially indicated for the moult.
€6,49 Incl. tax
€5,36 Excl. tax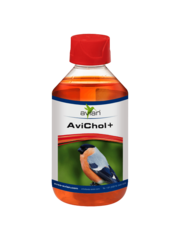 Avian AviChol
Methionine and choline are essential sulfur amino acids protect the liver and kidneys, prevent the movement of fat to the liver and deal with that fat is transported to cells, something essential to the proper functioning of the nervous system.
€9,75 Incl. tax
€8,06 Excl. tax