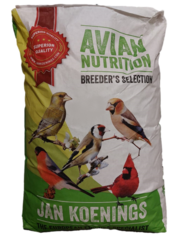 Koenings American Siskins (15 kg)
The American siskins mixture differs significantly from the mix of native siskins, mainly due to the proportion which the number of seeds are mixed. Also, the more finer seeds. Incorporated in this mix are: white seed....
€47,95 Incl. tax
€39,63 Excl. tax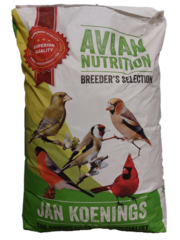 Koenings Siskin-super (15 kg)
A complete siskins mixtures for indoor-housed birds in breeding cages. This mixture contains less oil seeds so that the birds do not get fat so fast. To this mixture include additional grass seeds added.
€36,95 Incl. tax
€30,54 Excl. tax