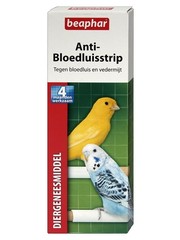 Beaphar Anti-Mite strip
Anti-Mite strip used against mites and feather mites in cage and aviary birds. Mite and feather mites are birds not only difficult, but also harmful to their health.
€7,20 Incl. tax
€6,61 Excl. tax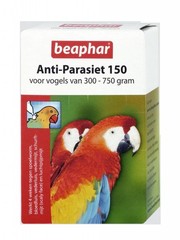 Beaphar Anti-Parasite Spot-On for Large Birds
A convenient ready-to-use treatment for large birds such as parrots. This approved veterinary preparation contains ivermectin and comes in convenient pre-diluted pipettes for ease of use. Simply squeeze the contents of the pipette onto the back of yo...
€4,62 Incl. tax
€4,24 Excl. tax