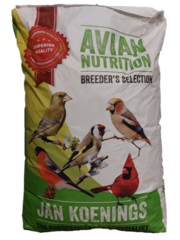 Koenings Greenfinches A (17,5 kg)
Koenings Green Lings A. A completely new mixture, especially composed by the well-known greenfinches breeder Toon(tje) Dekkers.
€33,95 Incl. tax
€28,06 Excl. tax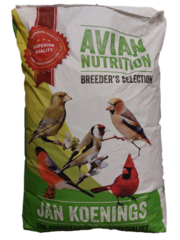 Koenings European Greenfinch (20 kg)
This mixture of the European Greenfinch arose from the experience of a number of growers and is now successfully implemented by many enthusiasts to the birds. In summer, this mixture may be mixed with a good canary mix to the fat content ...
€29,95 Incl. tax
€24,75 Excl. tax